If I want to get more people to contribute to the project, I think the best idea will be to run events during the E17 Art Trail at the start of July. I'd like to have an exhibition space where people can come and find out about the project.
In Walthamstow there are a few different options to host:
Vestry House
We Are Here exhibition
Vestry House Museum has a rich history and great exhibits on social issues – for example the We Are Here exhibiton showcasing the stories of the Windrush generation in Waltham Forest. The space is a little small for having people in and out and not well-ventilated. The museum is also out of the way for a lot of people and I want to attract lots of through traffic, not necessarily tourists to the area.
Walthamstow Central Library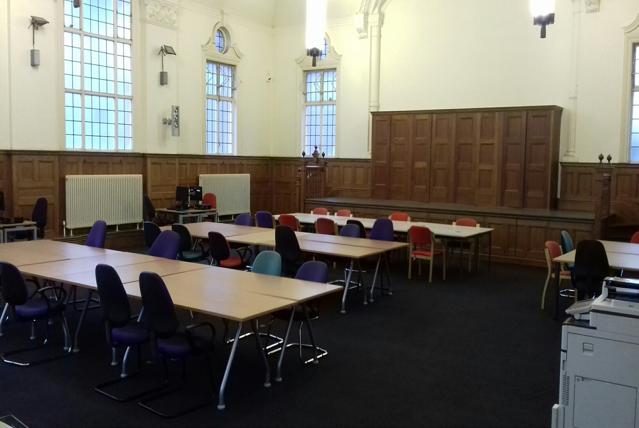 I've never seen an exhibition in the library, and it is very Central. I would have liked to have something set up in the entrance lobbies which are much more modern and open, but these spaces aren't available for hire. Overall, good location, but not the right feel.
The Mills
I really like the Mills Community Space because it has such an artsy feel, and it has a few spaces available, like this room which has huge windows onto the street to get people in. There is also space on the walls to host people's work. But, it is slightly small and I want to host an event here so to get coverage over the area, I'm thinking about another location.
Winn's Gallery
In the lovely Lloyd's Park, Winn's Gallery is a white-walled exhibition space at cheap rates for local people. There are multiple windows and doors for a breezy, well-ventilated time, and it's on the main avenue of the park and next to the cafe and children's area. There will be plenty of local people around to take part. We have a winner!
Layout
I can't find official layout plans of the gallery which is very annoying, and as a consequence of the pandemic layoffs, my requests to the council for more information about it have gone unanswered. Using my mapping and sleuthing skills, I think I've found rough dimensions of the gallery:
Let's call it 27 x 8 metres. From photos, I can estimate where the doors are I would want to use:
This way, I can get cafe visitors from the south entrance, and park visitors from the north. I can create a one way system too if needed, plus it will have great ventilation.
At the south entrance I want to have a large table where people can do the activities and will be enticing to the children if they want to do some colouring in. There will be crayons, colour pencils, arts materials for people to use and activity sheets people can do at the time or take away with them. The doors are large and glass so no matter the weather people will be able to see in.
At the north entrance I want people to see the Walthamstow is … activity. A wall full of bits of paper in the breeze will hopefully entice people in to see what is being written there! Also near the north entrance will be information about the project so far, and a place to have a go at the online tool.
I've just thought that I can have a scanner like at the Aquarium so that people can fill in their letters and glyph ideas and I can have a record of them while they take their creations home. Using a projector at the Eastern end, I can show people's contributions live.
The pink circles are hand sanitisation stations that are everywhere so that people are always close! The art materials will have to be sanitised after every use, so maybe I should have another table so I clean things between people coming in.